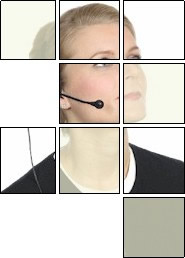 American Telegram ® - Inc 500 elite
American Telegram ® was chosen as one of the top 500 fastest growing companies in America!

American Telegram ® was chosen as one of America's 500 fastest growing companies in 1993 by Inc. Magazine (#483) using rigorous business management and accounting criteria including revenues, growth, and profitability over a five-year period. To be eligible for the Inc. 500, companies are required to be privately held, show a five (5) year growth rate and have at least $200,000 in sales in 5 years prior. Inc. verifies information for every company on the list using tax forms and financial statements from certified public accountants. Former Inc. 500 companies include Microsoft, Timberland, and Domino's Pizza.



American Telegram ® provides public domestic and international messaging services including telegrams and floral, candy and balloon wiring services.



The American Telegram ® division has been operating since 1986, is the predominate provider of telegraphic service in the United States and Canada and is the only competing common carrier authorized by the FCC providing such service.



Much of our American Telegram ® business is originated via 800 numbers available nationwide. Customers dial 800 numbers and reach our representatives who can transcribe customers messages and have them quickly delivered to recipients by hand, mail or electronically by fax or e-mail. In many cases customers chose to bill telegrams to their local telephone bill. This can be done because, as a federally licensed common carrier, American Telegram ® is authorized to and has, billing and collection agreements enabling it to bill through most local telephone companies.



Providing service 365 days per year, many of American Telegram's ® public message services are urgent and vital in nature. As a carrier of last resort, American Telegram ® often provides emergency service where no other means of communication is available such as after a disaster or when a recipient's telephone line is not operational.